Developing a set of training resources used for teachers and volunteers teaching the home language to asylum seekers and refugees
This two-year project involves 5 partners from 5 countries and focuses on the upskilling of both specialist language teachers and non-specialist volunteers who are working on the teaching of the home language to asylum seekers and refugees.
It addresses shortfalls in both provision and quality. The Council of Europe Report (2017b) highlighted the key role of volunteers in providing language tuition to newly arrived asylum seekers and refugees in both formal and non-formal contexts. However, they rarely have access to training. Furthermore, research by the Fundamental Rights Agency, in 2017, highlighted that even in formal settings, many teachers are not trained or have no experience with general issues of migration and diversity, to work with refugee students and their particular needs or to teach the national language as a second language.
This project aims to address these shortfalls by creating a model of training provision that focuses on the specific needs of the target groups of asylum seekers and refugees, and the quality of teaching and learning. It aims to explore such issues as knowing the needs and expectations of the target groups, different techniques to improve engagement, and learning models to meet those needs, including non-formal learning. It shares existing expertise and develops new strategies. The aim is to provide a model methodology and set of resources that have been tested in a range of contexts with a variety of target groups, which can then be more widely adopted.
The resources to be developed are a set of 5 training modules. The approach taken by this project is very much learner-orientated and linked to their specific needs and ambitions – this is covered in the first module of the training. Evidence shows that all too often, there is a one size fits all approach and that this is de-motivating. The learner-centred approach focuses on the individual need and uses individual plans to tailor provision and measure progress.
This project also aims to ensure that formal approaches are supported by non-formal learning, and that there is a synergy between them. The overall anticipated result will be a new training model and resources with evidence that they can impact on the quality of teaching and learning of those working with asylum seekers and refugees, despite different educational and cultural contexts. They will be made freely available to NGOs working with asylum seekers, voluntary organisations, training providers and regional authorities across the EU.
Click on the button to read our Impact report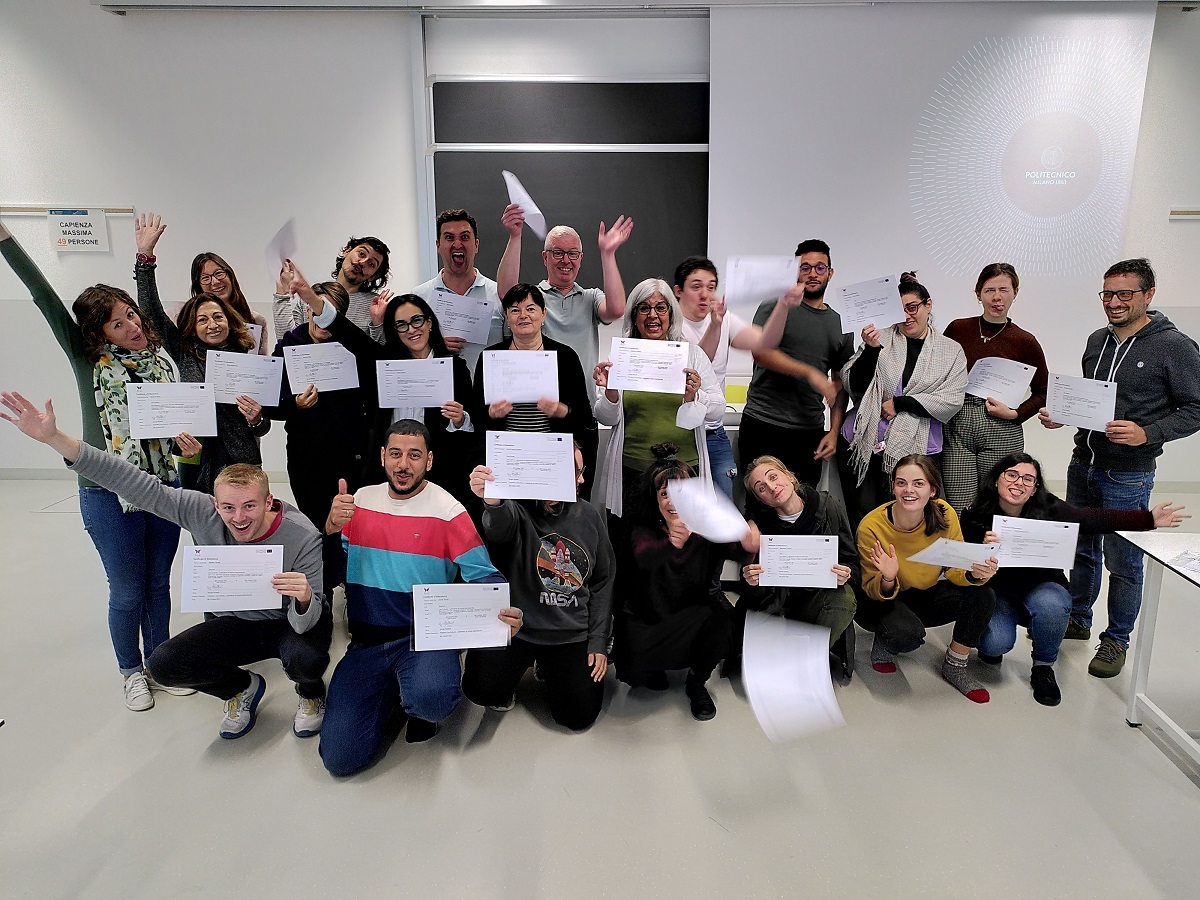 This project is co-funded by the European Union in the context of its Erasmus+ initiative and is run by a team of 5 educational institutions coming from 4 EU countries and the United Kingdom.

Project Number: 2020-1-UK01-KA204-078807
The European Commission support for the production of this publication does not constitute an endorsement of the contents which reflects the views only of the authors, and the Commission cannot be held responsible for any use which may be made of the information contained therein.